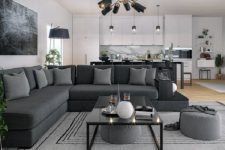 Sofa Set Price In Bangladesh, The Best Guide, 2022
A sofa, also known as a couch, futon, settee – whatever, is the central point of your living room and the major one you may live with for ages. So, it's important to select the right one and the perfect brand for you. The article will tell you the top 4 sofa set price in Bangladesh.
The sofa is a piece of furniture that is considered a place to relax and unwind. A sofa should not only be attractive but also fit your living space, contain a color you love, and be made of such a material that lasts for decades.
Here, I am going to tell you 4 reputable and high-quality sofa set price in Bangladesh that come with complementary materials and various designs, fabrics, colors, and sizes. So, without more intro, let's look at the main topic.
Top 4 Brand Of Sofa Set In Bangladesh
While shopping for a sofa, you need to focus on design, comfort, and whether it is going through your budget, room space, and requirements or not. Now I will give some buying information for those who have never purchased a sofa before.
Otobi L-Shape Wooden Lounge Sofa Set
The Otobi L-shape sofa set presents a striking appearance with its unique design. It can lighten up your drawing room with its next-level and long-lasting comfort, quality, and decor
Otobi Sofa Set Feature
Comes with a classic combination of the wooden frame and good-quality foam.

Has a storage box.

Provides excellent seating comfort.

Contains water-resistant properties.
Otobi Sofa Set Price In Bangladesh
The lovely piece of Otobi will cost you only 85,000 TK. You have many options to select your preferred color of the fabric.
There is a two-year warranty on this L-shape sofa set. In order to change, cancel, or return your product, you will need to contact their help center.
Otobi showrooms are widely available in Bangladesh, especially in divisional cities and district towns. So, you can buy your furniture from their outlets or order it from their official website.
Navana 1+2+2 Leather Sofa Set
Navana leather sofa set is a modern sofa set and well-constructed furniture made from solid, eco-friendly, and nontoxic elements with a mind-blowing finish.
Navana Sofa Set Feature
Has leatherette fabric.

Cushions can not be removed.

Elegant and royal in design.

Contains moisture-resistant chrome legs.
Navana Sofa Set Price In Bangladesh
Navana sofa set will cost you only 1,31,650 TK. Moreover, the double-seated sofa costs only 43,570 TK and the single-seated sofa costs only 32,770 TK.
It comes with a two-year warranty card. However, the product is made of using sustainable methods to meet the purposes of long-lasting service.
Nirvana showrooms are only available in Chittagong and Dhaka. If you are from other places, then you need to order your product from their official website.
Partex Three Seater Sofa Set
Partex three seater sofa set is the best wooden sofa in Bangladesh that is constructed with solid Mahogany and Garjan wood.
Partex Sofa Set Feature
Portable sofa set.

The fabric material is water-resistant.

Sofa covers and cushions can be removed during cleaning.

Wood is built-in stain-resistant material.
Partex Sofa Set Price In Bangladesh
Partex three-seater sofa sets are found at only 70,500 TK. Besides that, you have ample options to select your preferred material, sizes, and colors.
You will get a 12 monthly manufacturing warranty. If the damage to your product causes due to misuse, fire, abuse, or natural calamity, then the warranty cars won't cover it anymore.
Partex outlets are mainly available in Dhaka, Chittagong, and Khulna. You can buy the furniture from the showrooms or order it from their official websites.
Hatil 1+2+3 Sofa Set With 1 Center Table
The highly durable Hatil sofa set is available with customizable dimensions, modern cushion fills, and fabric options.
Hatil Sofa Set Feature
Made from Beechwood.

The fabric needs to be dry-cleaned.

Contains good-quality hardware fittings.

Free center table.
Hatil Sofa Set Price In Bangladesh
The Hatil sofa set will cost you only 1,20,775 BDT. If you want to buy only a two-seater sofa, then you need to pay only 35,500 TK.
Hatil is a global brand that provides this modern-design furniture with a 3 years warranty. You can buy it from their official website or any outlets of Hatin in Bangladesh.
If you want to give a flawless look in your drawing room, then it will be the best choice for you. Because the brand will let you choose the one which matches the wall decor.
You will find many more collections of sofas in the market. But you need to choose a good-quality one that can fulfill all your objective criteria, and you will be happy with it for many years. However, the mentioned sofa set price in Bangladesh will help you to add charm and elegance to your living room or office.
Hope you get enough information of top 4 sofa set price in Bangladesh and more. Quickly buy one and share your experience with us. Thanks for connecting with knowing about the sofa set price in bangladesh.