Oppo A53 Price in Bangladesh. Easy Explanation.
Oppo A53 phone is very popular in Bangladesh. That's why everyone is interested to know the Oppo A53 price in Bangladesh. And we are always ready to meet everyone's needs. So readers, today we are going to know the Bangladeshi price of Oppo A53 including its memory variation, battery, camera, and all the details. So, it is time to start the article without delay to better known Oppo A53 phone as well as Oppo A53 Price in Bangladesh.
Oppo A53 Price in Bangladesh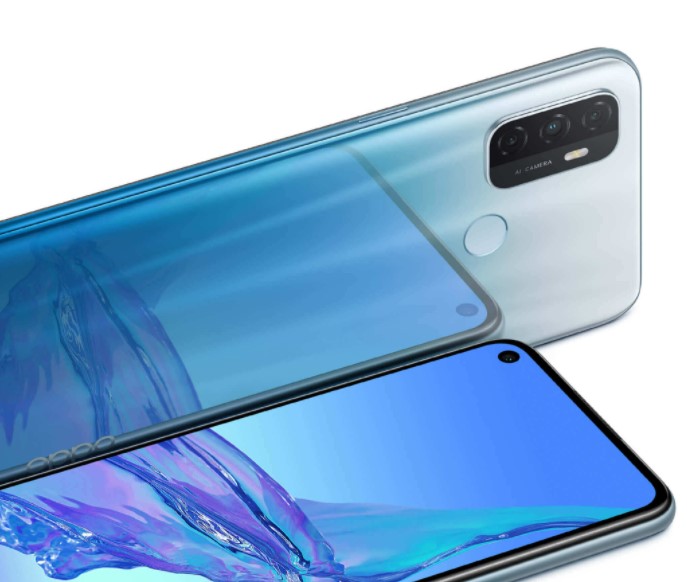 Oppo A53 Price in Bangladesh
The Oppo A53 phone was released in Bangladesh on 25th August 2020. At that time, three variations of this phone were released. These variations are basically memory variations. 4GB RAM and 64GB ROM, 4GB RAM 128GB ROM, and 6GB RAM 128GB ROM.
Today we will try to know the price of all this. In Bangladesh, the price of 4GB RAM and 64GB ROM was initially set at BDT 15,999. The price of this phone was later reduced. The phone with 6GB RAM and 128GB ROM was first priced in Bangladesh at BDT 18,999 but was later re-priced. It now costs 16,990 BDT.
This was basically the Oppo A53 price in Bangladesh. You can buy the phone from any part of Bangladesh by paying a fixed price. Of course, there are different means for this. But it would be best if you can buy the phone from Oppo's own showroom. However, you can also buy this phone from e-commerce websites.
Oppo A53 Short Specification
It is very important to know the short specification of a phone. This section provides all the important but detailed information about the phone. Oppo a53 specification helps you to get an overall product idea on Oppo A53 Price in Bangladesh.
If you read this information well, you will know the details about the phone. We have also created a short specification by combining all the necessary information about the Oppo A53 phone. Which may be helpful for you.
| | | |
| --- | --- | --- |
| Camera | Front Camera: 16 Megapixel | Back Camera: 13+2+2 Megapixel |
| Memory | RAM: 4/6 GB | ROM: 64/128 GB |
| Price | Price: 16,990 BDT | |
| Battery | Lithium-Polymer 5000 mAh | |
Oppo A53 Short Specification
Oppo A53 Camera
You might be fully aware of the memory variations of the phone. However, I am telling you from the beginning to let you know again. Oppo A53 phone has three variations of memory. One comes with 4GB RAM and 64GB ROM or phone memory.
The other also has 128GB ROM with 4GB RAM. And 128GB ROM with the latest 6GB RAM. In the meantime, you can buy any variation according to your needs. If you are a very heavy phone user then 6GB RAM and 128GB ROM this variation will be good for you. And if you are a very ordinary user of the phone then a 4GB RAM and 64GB ROM phone will be good for you. Now you can understand your need and buy the phone.
Analyzing the price compatibility with memory, this phone is far ahead of other brands including Oppo. Because Oppo is offering you a lot of memory at such a low price. So any complaint about memory can be considered unreasonable.
Oppo A53 Memory
Just as it surprised everyone in the case of memory, it also surprised everyone on the negative side in the case of the camera. Not too negative though. But if you consider the price of a phone at BDT 16,999, you can expect a better camera. However, the case of the camera is completely different.
Oppo A53 Memory
This phone has three cameras on the backside. The first one is 13 megapixels and the other two are 2 megapixels. Using these cameras you can capture video at 1080 pixels. To everyone's surprise, Oppo has used a 16-megapixel camera on the front camera of this phone. Which is more powerful than the main camera on the back.
Using this camera you can take very good-quality selfies. In Bangladesh, this particular mobile phone video facility is praiseworthy where You can also record video at 1080 pixels. Which seemed the most strange to me. However, the matter is quite positive. You can use the front camera even if you don't want the rear camera.
Oppo A53 Battery
Although the camera option is somewhat dissatisfied, considering the battery aspect, the oppo has compensated the customers. This phone uses a 5000 mAh battery. It is the most powerful Oppo phone released so far.
This battery will give you three to four days of effortless battery backup. With that, you can do internet browsing and gaming for a long time. This is a non-removable lithium-polymer battery. To charge this battery there is an 18-watt fast charging charger that will help you to charge faster.
Conclusion
This was in our today's article about Oppo A53. We tried to give you all the information about the phone, especially we tried to tell you the Oppo A53 price in Bangladesh in a good way. I hope you have found that.
For those who are interested in buying this phone, I would like to say that this phone will be the best for gaming. Because its 6GB RAM and 128 GB ROM will make your gaming experience better.
And in such a small budget you will get very little memory of this configuration. As well as the battery and quite good. So all in all, gaming will be more fun. It has fun after knowing Oppo A53 Price in Bangladesh.