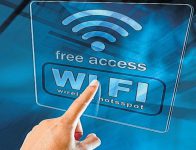 Wifi Monthly Cost in Bangladesh. Easy Explanation.
What is the Wifi Monthly Cost in Bangladesh? Such a question is always coming from new WiFi users or from the people who are thinking of using wifi at their home or office. In our today's article, we will try to discuss this topic. In this, you will get a good idea about the monthly WiFi Cost in Bangladesh. Then let's start without delay.
Factors That Determines the price of Wifi in Bangladesh
Since you are thinking about the cost of WiFi every month, you should know what the price depends on. Because once you know these things, you will understand how much it can cost you in a month. The price of WiFi depends on the speed of your connection, your location, and the number of users. So let's start with Wifi Monthly Cost in Bangladesh.
Your Wifi Internet Speed
Let's see how the monthly WiFi cost depends on the internet speed. If you use a WiFi connection of 5mbps speed then you will have to spend around 500 BDT. This is the rate fixed by the government.
If you use a 10mbps connection then you have to spend 800 to 1000 BDT per month. Also if you take more speed connection then you will have to spend more and more money gradually. So the price is directly related to the speed of WiFi.
Internet Providers in Bangladesh
In Bangladesh, many companies contribute internet service and by service, category price is fluctuating. One of the best internet service providers is ISP. Have a look at their internet speed, price, and packages.
Wifi Cost in Your Area
Look at how the price of WiFi depends on the area. If you live in an urban area then the monthly cost of WiFi there will be quite low. Because of the dense population in the city, broadband line providers will get much more users in very few places. That's why a WiFi connection will sell for less money from you.
There are also more connection providers in urban areas. This is why there is always competition to lower prices. There is always a competition between them as to which provider can provide your WiFi connection at a lower cost than other providers, so you will always get a little advantage in terms of price.
On the other hand, a completely different picture of rural areas. There are very few connections and users are far away as there is no dense population. For this reason, the connection provider has to spend a lot of money to get the line in that area but they do not get the user accordingly. That's why the price is a bit high there.
Number of Users Of Your Wifi
Although the number of users is more or less, the monthly cost of WiFi can be more or less. In most cases in Bangladesh, everyone can connect to a flat from WiFi. In that case, if the flat has a connection of 10mbps then the cost of connection will be 800 to 1000 BDT per month.
Now if there are 5 users in that flat then each user has to spend 200 BDT. And if the number of users is two, then each user has to spend up to BDT 500. Then you must understand that the price depends directly on the number of users.
Wifi Monthly Cost in Bangladesh
The cost of WiFi in Bangladesh is now determined by the government. 'One Country One Rate' under this policy, the government has fixed the price of 5mbps internet speed at BDT 500 and 10mbps internet connection at BDT 800 to BDT 1000. On the Bangladesh government website, BTRC has price guidelines.
Government Rate of Broadband Internet
| | |
| --- | --- |
| Speed | Price |
| 5 Mbps | 400-500 BDT |
| 10 Mbps | 800-1000 BDT |
| 20 Mbps | 1200-1400 BDT |
So this is the Wifi Monthly Cost in Bangladesh. However, if you want to take more connection speed, then the price will increase accordingly. The seller may think a little more or less. Also in rural areas, they may ask you for some extra money for connection costs. In that case, even if the cost does not increase every month, the one-time cost increases at the time of connection.
Bangladesh Internet Price By Government
Although the government fixes prices on a one-country-one-rate policy, connectivity providers are still doing exclusive business in some areas. As a result, in some areas, internet costs are still a bit higher per month.
Most of these are rural areas. As there is no other provider, the connection providers get the opportunity to set their own prices.
However, the government has started taking action in this regard. I hope Wifi Monthly Cost in Bangladesh is very clear now.
Lastly, I would like to say that at present the monthly WiFi cost in Bangladesh can be from BDT 500 to BDT 2000. However, it may be more or less depending on the above. We hope you enjoy the article. You can also read other articles on our website for such information-based articles. So I hope this article makes you sense about Wifi Monthly Cost in Bangladesh.