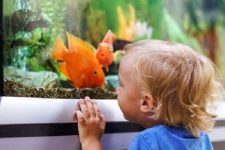 Aquarium Price In Bangladesh Very Easy Guide 2023
You're planning to bring an aquarium, but don't know how to start? Well, don't worry. We are here to help you to select the best one according to your budget and requirements. The article is all about aquarium price in Bangladesh.
Research shows that a beautiful, well-maintained aquarium can relax our minds and calm our souls. Furthermore, a fish tank or aquarium is considered a token of luck and wealth also. Jeanne Villepreux-Power, a French seamstress, first created an aquarium in 1832.
Keeping an aquarium at home has several health benefits also. The content will tell you the best aquarium price in Bangladesh and its features. So, read the article attentively.
4 Types Of Aquarium In Bangladesh
About 50 million people over the world keep freshwater fish in their homes. So, Bangladesh is not out of them. Aquariums mainly come in 4 different shapes and sizes in the market. Let's take a look at it.
1. 12 Cube Inches Freshwater Planted Aquarium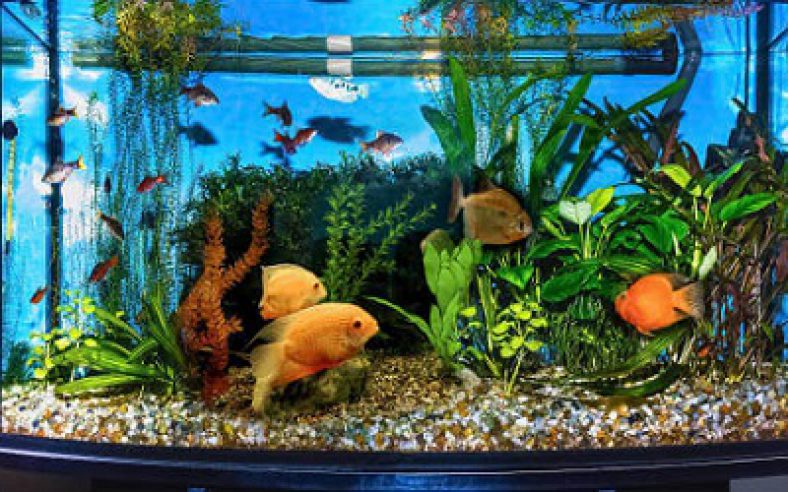 The freshwater planted aquarium is an all-in-one aquarium that contains everything you need to get while starting with your betta tank. This unique design and stylish look display your fish off both day and night.
Freshwater Planted Aquarium Feature
Contains white LED lights.

Has all the necessary elements like Stone 1 kg, Plant, Soil 2 kg, and Sand 2 kg.
Freshwater Planted Aquarium Price In Bangladesh
The freshwater tropical aquarium is our top-worthy pick for beginners. It is a combo kit that costs you only 6,500 TK. Furthermore, you can buy all the ingredients separately.
In this case, costs may be below. If you are a beginner, then we will suggest you not buy it separately. You may not buy or forget to buy everything that is necessary for a perfect aquarium.
The modern aquarium is the most reliable and reasonable tank on the market. If you are fresher and don't want to invest so much money, then it is for you.
The fish tank is available in Katabon Dhaka where the biggest aquarium market is located. Besides, you can order it from any online site in Bangladesh
2. 24x18x18 Marine Aquarium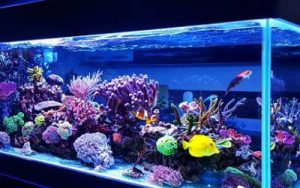 If you want to keep any saltwater fish in your home, then undoubtedly a marine fish tank is the best choice for you. This classic aquarium, is made from clear glass in three different 5, 10, 20 gallons sizes.
Marine Aquarium Feature
120 L capacity.

Wi-Fi-based Zet-Light 1201.
Marine Aquarium Price In Bangladesh
The 24x18x18 Marine aquarium is the best option for those who want to keep saltwater fish. In order to buy this tank, you have to pay only 17,000 TK.
Whether it's any ingredients like rock, soil, or sand that go wrong after many years of use, then don't be tense. Its accessories are available in every shop, mainly in Katabon, Dhaka.
If you want to feel the sea-like environment and enjoy the amazing colors of marine specimens, then this unique product is just for you. You can buy this tank from any aquarium shop or E-commerce site in Bangladesh.
4. 650LPH Cold-water Aquarium
Our other best pick is a cold-water aquarium that has a high-effective, three-stage filtration system. Mechanical filtration, chemical filtration, and biological filtration ensure your tank keeps a healthy environment.
Cold-water Aquarium Feature
Easy to maintain.

Contains all the accessories.
Cold-water Aquarium Price In Bangladesh
Cold-water aquariums have recently become very popular for home decoration. A medium-size 650LPH cold-water tank with all the necessary elements is available at only 10,500 TK.
Cold-water aquariums are perfect for fishing goldfish. However, it is basically not for any beginners. You need to be minimum experience in fishing at an aquarium.
Normally you can get this product from any aquarium shop in Bangladesh. But, it is widely found in Gazipur, Dhaka, where its factory is available. Here, you can buy the tank at wholesale prices.
5. Breeder Aquarium
Breeder boxes are usually used when the fish are breeding. The aquarium is for pregnant fish that have a protected filter so that they won't get injured during filtration.
Breeder Aquarium Feature
Plastic and silicone-based material.

Has an isolation plate.
Breeder Aquarium Price In Bangladesh
Breeder aquariums are basically smaller than normal fish tanks. You will find different sizes of tank in the market. However, for a medium-sized, you have to pay only 500 TK.
While buying, make sure the isolation plate is thick enough to separate the fish. The plate is mainly for keeping the aggressive fish separated from each other.
You can buy the tank from any aquarium shop or exotic fish shop in Bangladesh. Apart from that, it is widely available in Katabon, Dhaka.
Fishes are nice to keep as a pet. Keeping a home aquarium can't just relax your mind, but increase the beauty of your house. You can also easily experience this amazing invention for home decoration, as the aquarium price in Bangladesh is really near to your hand.
Hope you get the information about the aquarium price in Bangladesh. Don't be hurried, take your time, and select one based on your fish sizes. Happy fishing. Thanks for connecting with us.