What is the Domain price in Bangladesh? Low to High
Domain names are very important for starting a website on the Internet. People who know how to create a website or who have a website understand the price of a domain and hosting. But those who are new to this sector are very much confused about the domain price in Bangladesh. Because different sellers sell domains at different prices. In our today's article, we will try to inform you about domain price in Bangladesh. So let's get started without delay.
Domain Price in Bangladesh
Several domain register from Bangladesh providing the service. The domain is divided into several sections because the extensions are different. Domains have different extensions but .com, .org, .net, .info, and .xyz are popular. We will try to inform you about the price of some popular extension domains.
.Com Domain Price in Bangladesh
The most popular domain is the .com domain. Such domains apply to small businesses. .com domains are mainly used for e-commerce websites and other services sell websites.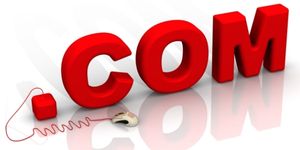 Also, the .com domain is best for blogging. If you want to buy a .com domain from Bangladesh, you may have to spend from BDT 650 to BDT 1000. This is the default value of the .com domain.
However, there are some sellers who buy domains on offer and sell them at a lower price. It is better to stay away from such sellers. Because they can claim your website at any time.
.org Domain Price in Bangladesh
.Org is another popular domain in the world of domains. These domains are usually created for the organization's website. .org websites are basically non-profit organization websites. The demand for the .org domain is quite low in Bangladesh.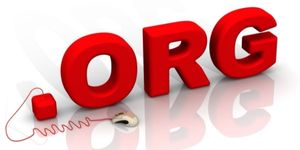 However, it is worth more than the .com domain. Some sellers sell .org domains for 700 takas and some sellers for 1500 takas. Even if the price varies a bit depending on the seller, you will usually get a .org domain for between BDT 700 and BDT 1400.
.info Domain Price in Bangladesh
.info is another popular domain extension. This domain extension is commonly used for informative websites. Such can be informative blogs. In addition, many large organizations use domains with the .info extension to publish their information separately. In Bangladesh, the .info extension costs more than .com. If you want to buy a .info domain then you may have to spend between 800 to 1500 takas. However, many sell at a lower price.
.net Domain Price in Bangladesh
If you want to buy a .net domain, you have to spend more than a .com domain. .net domains have no special use. Usually, the buyer purchases the .net extension if the preferred name is not available for any other extension.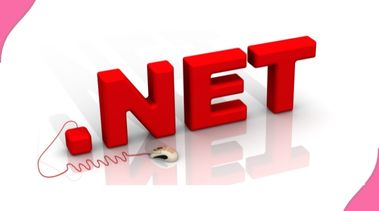 The price of the .net extension domain in Bangladesh is between 700 to 1300 BDT. Its use is less and demand is less.
.xyz Domain Price in Bangladesh
One of the most widely used domain extensions is .xyz. This extension is new to the market. But after being a newcomer, this is at the top of popularity. The main reason behind this extension is popular is its price. Where other domains have to be purchased for BDT 700 to BDT 1000 or more, the value of .xyz domains is only around BDT.100. Some sellers sell this domain for 150 takas and some sellers sell it for 100 takas. If you want to buy this domain then you have to spend between 100 to 150 takas. However, some sellers have kept the price much higher for various reasons.
.bd Domain Price in Bangladesh
.bd is a very useful domain extension for those who only want to build a business based in Bangladesh or want to buy a separate domain for the Bangladesh branch of an international domain. You cannot buy this domain from any seller. And if any seller sells this domain, they will re-sell from BTCL's official website. So if you want to buy .bd domain you will buy BTCL from your own website. The price of .bd website in Bangladesh is around 1500 takas. However, this domain has to be registered for two years. In that case, you have to spend about 3000 takas first.
Where to Buy Domains in Bangladesh
Many people remember the question of where to buy a domain in Bangladesh. Because now the number of domain sellers is so high that it has become very difficult to find a trusted seller. The most commonly known domain seller internationally is WpHostsell. There are also many other domain sellers. However, if you want to find a trusted domain seller in Bangladesh, I would personally suggest you buy from EBN Host or Exon Host. They have been doing business in Bangladesh very well so far and their service is of very good quality. However, if you want to buy a .bd domain, you must buy it from BTCL's own website.
Things to Remember While Buying a Domain
There are a few things to keep in mind when buying a domain. If you do not pay attention to these issues, you can be deceived into buying a domain.
Time:

First you need to check how many years you have been registering the domain. Must register for at least one year. The prices I mentioned above are the cost of one-year registration.

Re-new Cost:

You will also see how much money you may have to spend during the renewal. For example, XYZ domains are now available at a lower price, but it will cost around

BDT 1,500

to review them. Many people are buying XYZ domains without noticing this.

SSL Certificate:

It is important to note that the domain is SSL certified or not. If this service is not free then there is no need to buy that domain. You may need money to buy a new certificate.

DNS Management:

It is also necessary to see if the DNS management option is with the domain. Because without DNS management options, it is not possible to use the domain properly.
Our Opinion
Try to buy a domain keeping in mind the things that I said when buying a domain. Never think of buying a domain at a low price out of greed. Because there are many problems in these. If you want to buy a domain for long-lasting business, it is better to buy from a trusted seller.