RFL Web Do BD Details Guide in 2023
Many of us want to know what is RFL web DO BD. Basically, they are working with the RFL Pran Group dealership in Bangladesh. This is the Pran-RFL company user portal. A global Bangladeshi manufacturer of consumer products, PRAN-RFL Group is based in Dhaka. It is Bangladesh's biggest producer of plastic products and agricultural goods. RFL gas stove is one of the popular products of this company. This web portal user is for users who log in and get activities as dealership accounts. Prana-RFL Group dealers have access to all product-related information via this website.
RFL Web Do Login Link Official
If you are searching for RFL web Do login links for direct official access there is a link. Simply go to this RFL web website login link and direct access to your portal account. Only you will be able to access that link if you have already a username and password. Otherwise, you will not allow access n this website.
RFL dealers have access to this website. The RFL Dilar link is an option for them. So, username and password will provide by RFL company authorities.
What is RFL Web Do BD?
RFL web do BD is a web platform where all Pran RFL dealership members parents their dealership account, get notices, news, etc. Moreover, in this web link, you can manage those works Order entries, Active orders, product information, Undelivered, Damage entry, Damage Approve status, MR status, Cancel do, Incentive offer, Change password, etc activities.
How to work on RFL web do BD?
So if you are a new member of this platform then you might follow the step. First of all, need to open a browser for example (Firefox or Google chrome browser ) Mobile android phone or desktop computer both platforms you can work. You can use the Pran RFL Dealership user page both on a computer device or any smartphone.
Go to your mobile device or desktop computer and open any mentioned browser and search on Google "RFL web do BD" now the Google search engine show you such a result as screanshort. Simply click runner RFL web do the link

Runner RFL web do 5005 LINK
RFL web do 5005
You can either click link 1 or link 2 and simplify inputting your user ID and Password and login to your account.
Note: As per your dealership 2 link are different work. Being a Pran RFL dealer will allow you to receive direct information from the firm regarding which link you need to type in order to finish your transaction successfully. The first and second links' functionalities are different in several ways.
Pran RFL web do Link 1 Activities
On the mentioned website, clicking RFL Web Do will bring up the display of a new page. You must enter the user name or user id and password as shown below.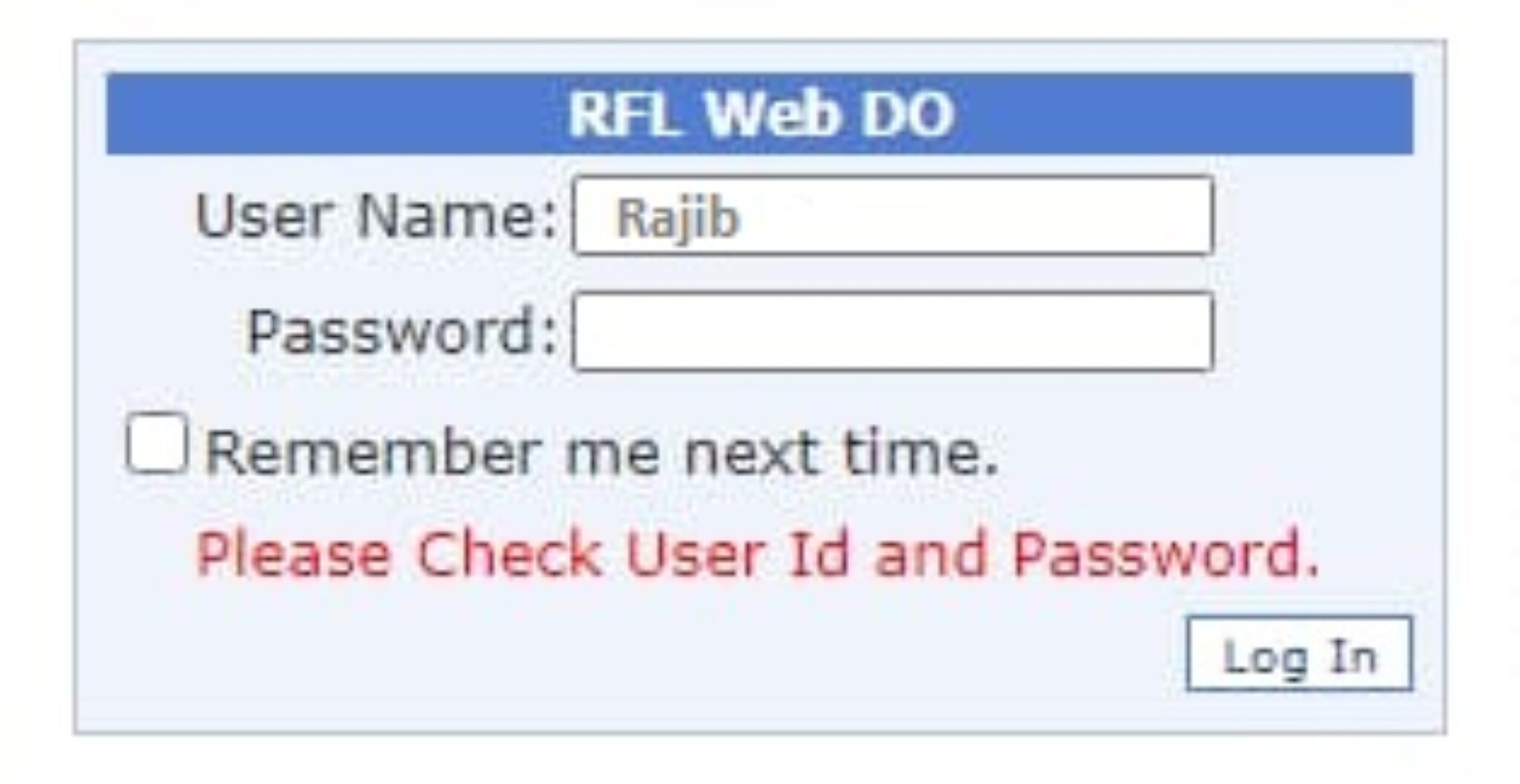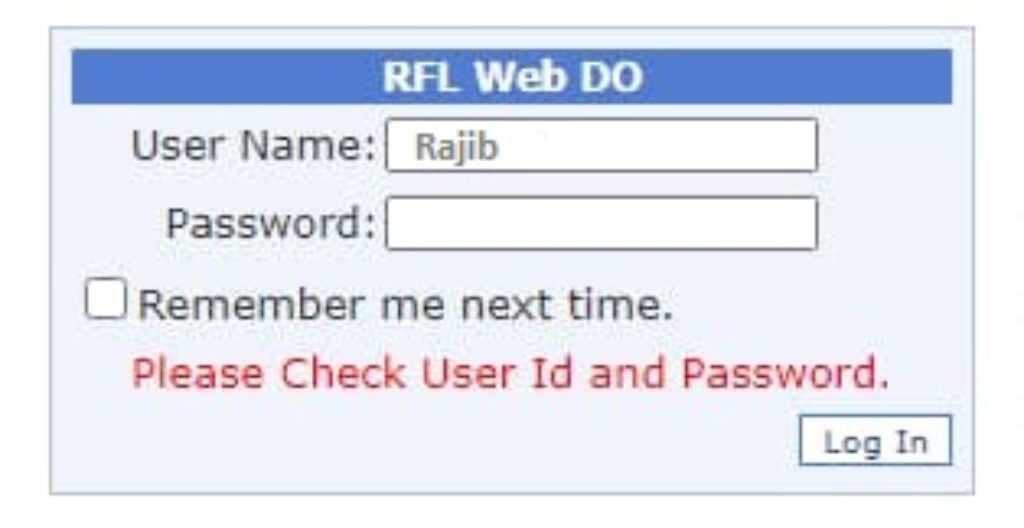 PRAN-RFL Group assigns a unique User ID and Password to each dealer.
Enter the payment first, then type the user ID name in the username column above to place an order for the dealer's product.
However, it should be noted that the official PRAN-RFL recommends that the username be between five and six numbers.
With the exception of Pran-RFL, the dealer typically purchases items from the business by logging into the dealer's account.
If you are a Pran-RFL and would want to make your own payment, you may easily contact the firm that orders your products online by following the instructions we have provided. For this, you must log in to the RFL Web Do BD website as previously noted.
Pran RFL web do Link 2
As all dealers presently have a login and password, if you are a Company Sales Representative (SR), you will already be informed of it.
Once you've entered your username and password, click Login.
After then, a new page will open in your browser and provide all of your website's settings.
How To RFL Web Do Order Entry Complete?
RFL company gives users to enter their desired products through this account. As a dealer, you can order your products through this Web Do ID. To submit your order entry simply click on the Order Entry menu.
Now put all the RFL product item codes from your list. After completing all the order item codes as you want to order for your store or shop. Now click on the Active Order menu so that it's submitted to the company.
Note: Product name is not important here because all products have a unique code as the product name. You will find all the product codes from the official site or in your product group.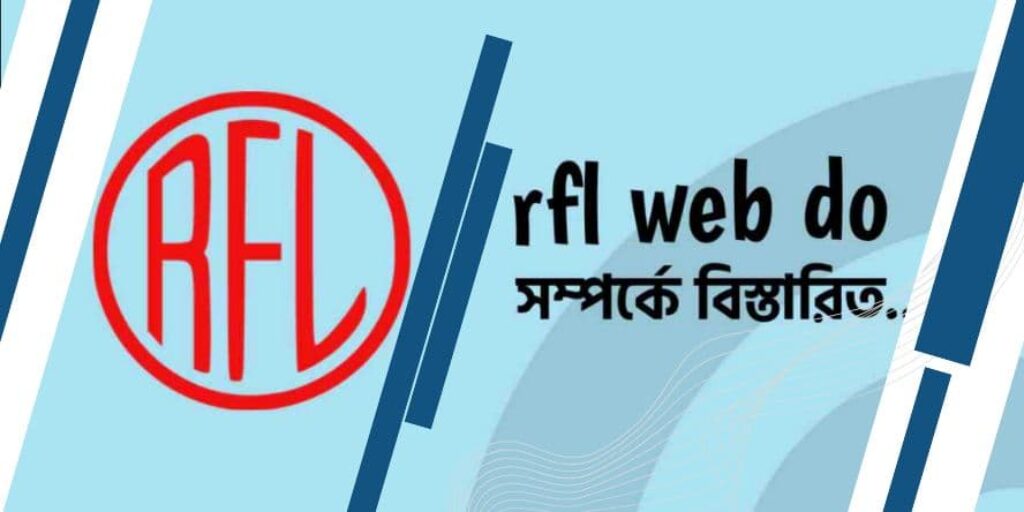 That is, you will find the product code on the website of the dealer you are going to order the product info.
Conclusion
Pran RFL is one of the top Bangladeshi companies so they employ many dealerships around Bangladesh for the sale and distribution of their products. So, all Pran RLF who are working with this company can manage all the products through this particular site and app. RFL web do bd give you the opportunity directly product order entry, product activities, product info, etc through this link.