Looking for a good bottle price in Bangladesh? Well, I'm here to help. Water bottles are needed because they manage to hold water, liquids, or other beverages to consume. Reusable ones are in the trend and honestly, I don't see why not. They diminish plastic waste, help protect the environment, are handily portable, and are convenient to use.
5 Best Water Bottle Price In Bangladesh
There are a few things that you need to contemplate before buying reusable water bottles, whether it's made of plastic, stainless steel, or any other material. You need to ensure they're durable, scratch-resistant, dishwasher-safe, spill-free, odor-free, and BPA (Bisphenol A) free.
Thousands of water bottles and flasks can be reliable and a good option for you. Given below are five such water bottles that tick all of the above said criteria. They're listed according to the price of each bottle. If you're looking for a good bottle price in Bangladesh, then go through the article. Have fun choosing one for yourself!
1. Marino Xtra Safe Water Bottle (
200 takas

)

With a rating of 4.5 stars out of 5, this bottle is the first one to take place on this list due to its affordability and quality. It only costs 200 takas and can be found on numerous websites. It has a storage quantity of 700ml that's adequate to last you for a whole day. Marino Xtra bottle price in Bangladesh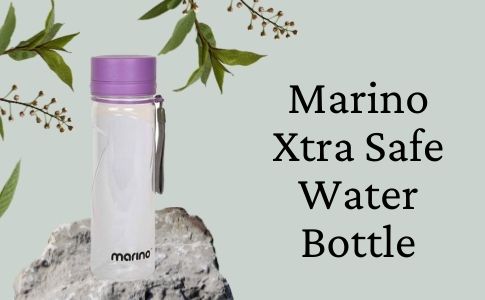 The bottle has an impressive shape with a gray round cap that helps seal all the residing moisture and water inside the bottle. It even has one of those handles to hang your bottle when not in use. Besides, it's a completely translucent bottle so you can see how much you've consumed your drink.
It's made from American Tritan and 100% food-grade material that makes it a hotshot and sturdy enough to last a few years. And guess what, the bottle doesn't contain any BPA. It's totally worth the money in my point of view. But if you're still not satisfied, let's jump onto the next one.
2. Tupperware Water Bottle (
300 taka

)

Okay, I'm sure you've seen this bottle almost everywhere and have thought of buying it. You probably even own one or did before. But, if you don't have one of these in your home, you're seriously missing out. Tupperware Water Bottle bottle price in Bangladesh is almost 300 BDT.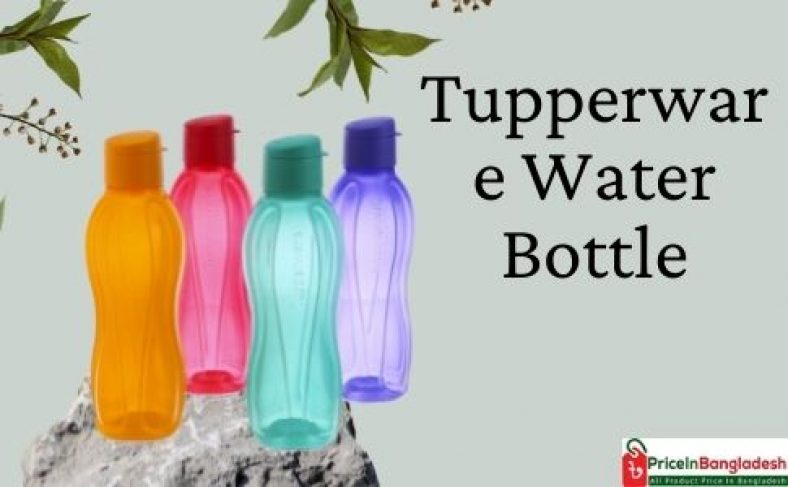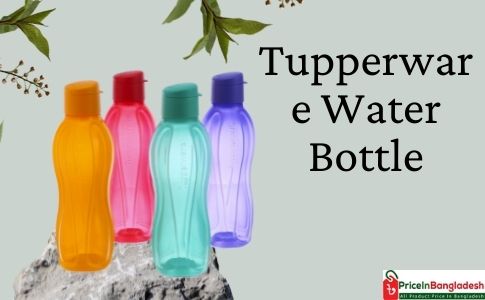 This is one of those conventional plastic bottles but with good integrity and good structure. These come in several colors varying from red to brown. It has this dewy but rouge look to it that would make it stand out on your kitchen counter. Even the bottle cap has a slight edge to it that makes it easier to open the cap. 
This bottle has a capacity of 310ml assuring you that it's the best item for drinks and smoothies. Every 67 out of 100 people would recommend this bottle if you're looking for a good quality water bottle that is both inexpensive and worthwhile.
3. Prestige All-Steel Vacuum Flask (
550 takas

)

I know it's not a water bottle but a vacuum flask works agreeably better than a bottle. Why so? It's because of its multifaceted uses. You can store both warm and cold drinks here to slurp on throughout the day. Even regular water can be stored to drink daily.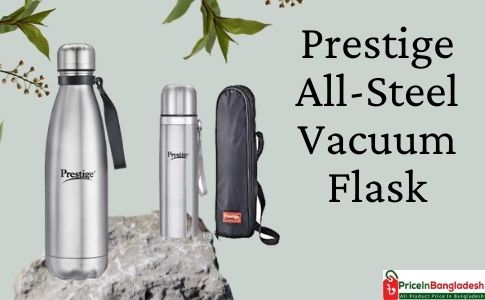 Now, get this–it has a storage capacity of 1L. Not many bottles have this incredible trait. One liter bottle of water can last you a whole day without the need to refill it every once in a while. It's durable and unbreakable so it can be used for a long time.
It can keep hot liquids at that specific temperature for 12 hours and cold liquids for 18 hours. It operates fast and is a valuable item. Even though it's a normal-looking stainless steel bottle, its heavy feel and good quality make it a conventional commodity that's needed on every desk and counter. 
4. NOAH Vacuum Flask
bottle price in Bangladesh

(

750 takas

)

Looking for a bottle that works two ways? Well, today's your day. This is a compact size bottle-shaped vacuum flask that has a capacity of 1L. Its double-wall insulated bottle keeps hot and cold drinks within that temperature for long hours. This saves gas, time, and effort. For the sluggish ones out there? This is the perfect one for you.
It has an easy screw lid and anti-leak design so you don't have to worry about ruining your precious clothes by mistake. The sleek and contemporary array of the bottle makes it a decent fit for day-to-day use. It even comes with a stylish leather bag that makes it easy to carry around. If you're not interested in this one either, well I'm hoping the next one suits all your needs.
5. Tumblr Vacuum Thermal Vacuum Flask (
1500 taka

)

This has to be the most expensive one on this list but, frankly, it's also the best one. This flask comes in a variety of colors and each of them is sure to get you hooked. The main reason why this is a worth buying product is that it's made of stainless steel and has an eco-friendly tag.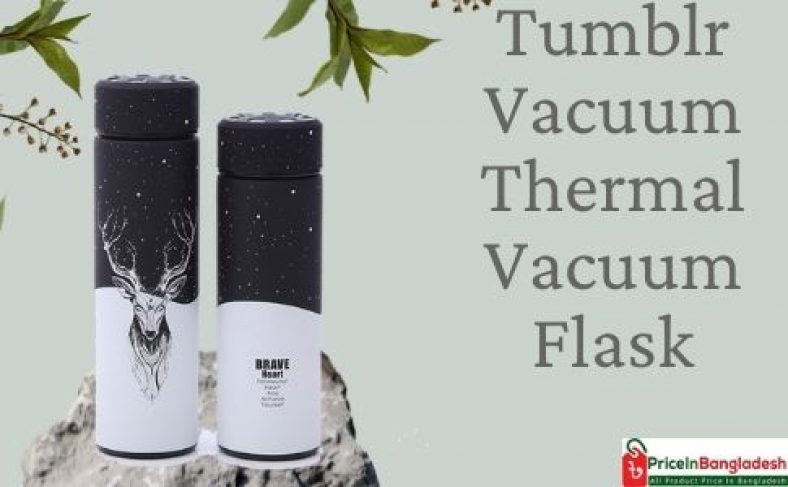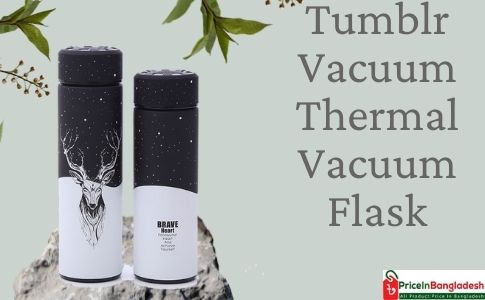 The thermal insulation system of the flask works great for 6-12 hours and more. So, be it for a picnic or just a day out, this handy flask is a must-have. Tumblr Vacuum Thermal Vacuum Flask bottle price in Bangladesh is 1200 BDT to 1800 BDT.

One of the most amazing characteristics of the flask is that the cap works like a thermos cup too so you don't need to roam around with any sort of mugs or cups to hold your drinks in.
Final word
This would not be my first choice if I wanted to buy a good water bottle or flask. That's because it only has a storage capacity of 500ml. I would have to refill the flask at least thrice a day.
Nonetheless, it seems like a good fit for sportsmen, trainers, and acrobats, basically if you're active and tends to spend more time outdoors. So, this makes sense about bottle price in Bangladesh.