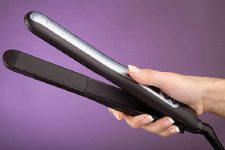 Walton Hair Straightener Price In Bangladesh Best Guide 2022
Are you looking for the best affordable Walton hair straightener for making beautifully straight and silky hair? If you don't know where to begin, don't worry. We are here to help you. The article will describe the best Walton hair straightener price in Bangladesh. So, keep reading for it patiently.
Hair straightening means turning our curly and frizzy hair into straight, sleek, and soft without getting them damaged. People have been using this excellent technique since the 1890s. In this case, choosing the best one according to your hair type is very important.
Now, we are going to tell you the best Walton hair straightener price in Bangladesh and more. So, without further delay, let's start.
Walton Hair Straightener In Bangladesh
Walton is one of the best manufacturers in Bangladesh that provides numerous high-quality devices including hair straighteners. In addition, the Walton hair straightener price in Bangladesh is really affordable.
But, I found only two variants of Walton hair straightener in the market. Hope they will create more and more hair straighteners with a number of features. However, let's look into them. Below is some Walton Hair Straightener Price.

1. Walton WHSC-SZ19T Hair Straightener And Curler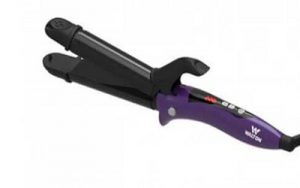 Walton WHSC-SZ19T model has come up with the advanced technology of combo packs including a straightener, curler, and style guide. That means it works well as a straightener and as a curler too.
The ceramic element of heating in WHSC-SZ19T helps your hair to smoothen, soften and straighten. If you are anxious about heat damage, the hair straightener ensures to save your hair from all types of side effects and delivers the best salon-like result at home.
WHSC-SZ19T Pros:
2-in-1 styling hair straightener.

Contains a ceramic coating plate for smooth and evenly gliding.

Auto on-off feature.

Available with a temperature-controlling system.

Has a 360-degree swivel power cord.
WHSC-SZ19T Cons:
2. WHSC-SZ19T Walton Hair Straightener Price In Bangladesh:
WHSC-SZ19T hair straightener is found at only 1350 TK in Bangladesh with a lot of versatile features. It is a two-in-one hairstyling device that can be used as a hair straightener and hair curler. 
That means you can enjoy the two excellent features of the tool for only 1350 TK. However, the hair straightener is available at the Walton showroom or Walton's official website. You can buy it physically or order the product from home.
The best part of this product is it has a 6-monthly warranty. Always keep the warranty card carefully, whenever you purchase the hair straightener. If there is any problem with your product, you can easily change it or fix the problem without any cost within the warranty period.
Keep in mind that, if the product is damaged due to users' negligence, the authority won't change the product at all despite having a warranty period. Even the free service would turn into a paid service for sure.
3. Walton WHS-TL01 Hair Straightener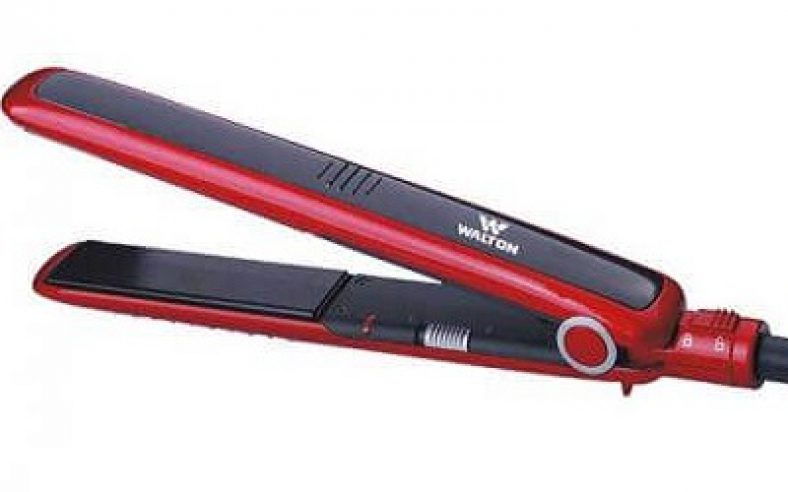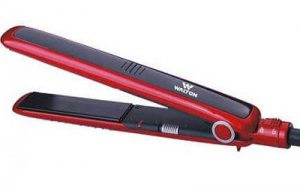 Walton WHS-TL01 hair straightener comes into the market with an on/off switch and ceramic coating plate. Ceramic plates containing ions deliver luminous shine and softness to your frizzy hair for a long time.
Besides that, the plates readily glide across your hair and distribute the heat evenly. Thus, it acts as a shield and saves your hair from overheating.
WHS-TL01 Pros:
Has on/off switch with a power light indicator guide.

Ceramic coating plate of the aluminum element.

The 360-degree swivel power cord to handle it comfortably.

The maximum temperature is 164 °C for styling.

Contains a

PTC heating element for a fast heating-up session

.
WHS-TL01 Cons:
Has no auto shut-off system.
4. WHS-TL01 Walton Hair Straightener Price In Bangladesh:
WHS-TL01 Walton hair straightener price in Bangladesh is really affordable with advanced features. The hair straightener is available at only 850 TK. Isn't it a surprising figure? Yes, in addition, the product has a one-month service warranty.
If your hair straightener has any technique issues, you can change the product within the warranty period without any hassle. Keep in mind that, if the product damage occurs due to an accident or natural causes, the warranty card won't cover it at all. 
Where you can buy Walton Hair Straightener
However, you can buy hair straighteners from any Walton showroom in Bangladesh. Besides that, you can order it from Walton's official website or an E-commerce site in Bangladesh.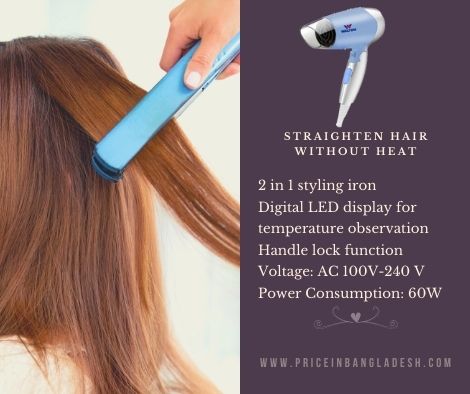 The product price is the same in all cases. But, you have to pay an extra delivery charge when making an order from any online site.
Hair straightening has become an art and science nowadays. Sometimes it can be harmful to your hair if you can't choose the best hair straightener for you. So, consult a Beauty professional or hair expert whenever you decide to straighten your hair.
Final Word
Remember that, always try to select a well-known brand like Walton. As Walton hair straightener price in Bangladesh is really close to your hand. Furthermore, they provide excellent customer service to their customers.
Hope you get the information on Walton's hair straightener price in Bangladesh. Quickly select one, try it, and share your experience with us by commenting here. Thanks for connecting with us to get an idea about Walton hair straightener price in Bangladesh.