FAQ of Blaze Payment Network in Bangladesh 2023 Easy Explanation
'Blaze ' became a buzzword after the inauguration of this platform by the ICT advisor of Bangladesh Prime Minister Sajeeb Wajed Joy. Blaze is a payment network. But information about this payment network fee is very low at this time. Here, I am going to tell you about the Blaze payment network in Bangladesh.
This article will contain basic information about this payment method and some of the most asked questions about this. I hope you will b benefitted from knowing about the Blaze payment network in Bangladesh. So, without any delay, let's start with Blaze Payment Network in Bangladesh.

Blaze Payment Network in Bangladesh
Out of the dream of Digital Bangladesh, there has been a huge number of huge projects taken by the Bangladesh Government. Among them, the dream of a cashless Bangladesh is one.
The government thinking about this for a long time. But recently, one step of that dream has come true. The international payment or money transfer method Blaze comes with some special features. This platform is able to transfer money from one country to another country.
The special force gave into the money transfer from any country to Bangladesh. This will be a very fast and simple system and this is a risk-free system. Using Blaze, you will be able to transfer money from any part of the world, and also you will be able to receive money from any Bank.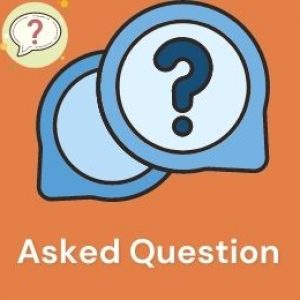 Most Asked Question About Blaze
As the platform is new, there need a huge number of queries about this platform in the mind of people.
Because people want to know about new things before using this. Here, in this part of the article, we will discuss this platform in detail and we will try to answer some questions.
Blaze is a Bangladesh payment network that is best case popular for foreign remittance.

1. Is Blaze a Remittance App?
The most discussed topic with Blaze is remittance. Always the authority and the inaugurator talked about the remittance. That's why some of us are confused about this. Some people are thinking that Blaze is a remittance-based platform and no one other will be able to use this. That is why people are asking this more and more. But the answer is that Blaze is not a remittance app or payment system. Anyone can use this platform from any country. Money transfer is very easy and simple via this.
2. Can I Download Blaze Anywhere?
The present world is online app-based. For any new payment network or anything you start, you need an app. People use it for many reasons. As Blaze is a new payment network in Bangladesh, people are thinking about its app at the play store and also thinking about their access.
They want to know if they will be allowed to use the app from any part of the world or not. This answer is very simple. First of all, Blaze is still developing their app. So, it is still not public. The second thing that you need to know is that as it is a cross-border platform, you will be able to use its app from any part of the world when it is available.
3. What if My Remittance Company is not Blaze Enabled?
Blaze is a new network and its main target is remittance. That's why some of the Bangladeshis who are living in different parts of the world and sending remittances are in tension. They are concerned about the company they work for or the company they are used to sending remittances to.
They think that if their remittance company is not Blaze-enabled, what will they do? The answer is very complex. Nobody knows when the company will enable Blaze. But Blaze is working on this and they are hopeful to connect with all remittance companies. Till Blaze connects to your remittance company, you may use the following network.
4. How much will Blaze Charge for Money Transfer?
This is a very important and essential question for the future user of Blaze. There is a system of charge for every transition on any money transfer network. They charge an amount for international money transfers as a service charge. Now, as Blaze starts its service or going to start then how much will it charge the users for every transition?
The answer to this question is still not open. The company still does not reveal this to its would-be users. But people are thinking that this will be very few. Because there is already a huge competition in this sector. If they charge more then people will not use them.
5. How Can I use Blaze?
Blaze is a very simple and easy-to-use platform. But still, it has no app. So, there is now a tutorial on this. You may ask them about the way of using Blaze. Here is their contact info: Blaze is a Bangladesh payment network.

You may ask any more questions about Blaze and its services from this mail address very easily. If you wear it abroad and want to pay Blaze Payment Network in Bangladesh then this is the best category for you.
6. Blaze Website
The age of digitalization in Bangladesh. Most of the government and financial services are under the internet. So, Blaze service and info you can find on their official website. the bellow of the Blaze official website address. Scammers are available everywhere so only go to the Blaze official website to get services. Blaze Payment Network in Bangladesh is a recent lunch payment network.

Blaze Official website address: is https://homepay.io/
Our Opinion
Blaze is a Bangladeshi platform. So, should use this payment network to promote it worldwide. If this gets popular in the world, Bangladeshi freelancers and online workers will also be benefited.
The Blaze payment network in Bangladesh will be one of the top remittance bringing will within a few years. This is our dream for digital Bangladesh. Thanks for reading from us. I hope you get all about the Blaze payment network in Bangladesh.